Wednesday, April 22, 2009
Swamp Sex Robots are in Toronto this weekend April 25th at
Neutral
341 College Street
The poster is mis-informed but beautiful nonetheless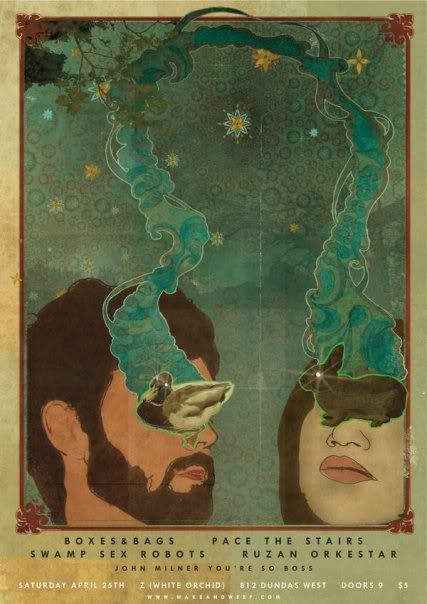 Posted by

swamp sex robots
at 3:19 PM
No comments:

Saturday, April 11, 2009
wicked show last night. thanks everyone for coming.
Posted by

swamp sex robots
at 12:05 PM
1 comment:

Tuesday, April 7, 2009
So our back to Montreal show is in a few days. All the bots are very excited. It's a late show so get to Club Lambi just before midnight.
Posted by

swamp sex robots
at 10:23 PM
No comments: